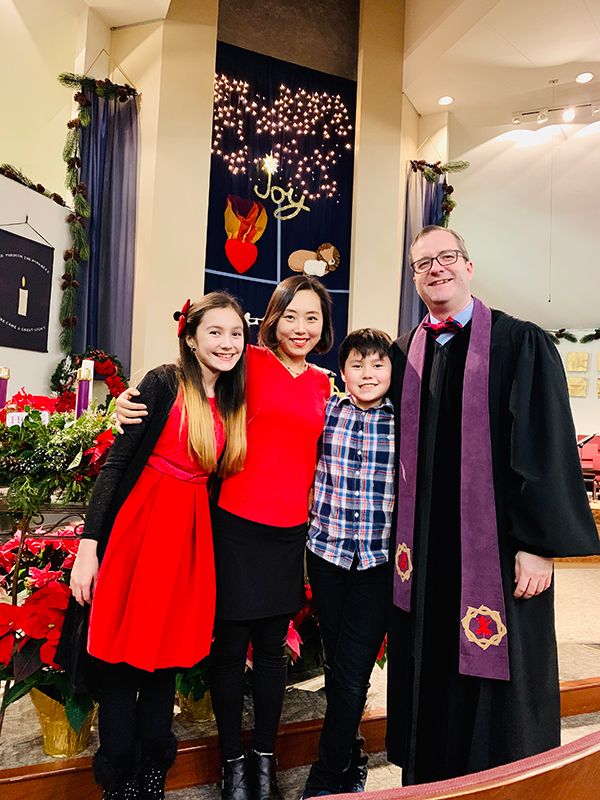 Rev. Nathan Hill
Senior Pastor
Rev. Nathan Hill is University Christian Church's Senior Minister and is proud to serve this vibrant, multi-cultural, multi-racial, justice-oriented congregation in the suburbs of Washington, D.C.
Nathan is originally from southwest Oklahoma, the son of a public educator and a nurse. He graduated from Cameron University and Wesley Theological Seminary and has served congregations and organizations in Oklahoma, Texas, Washington DC, and Maryland. His passion for others has led him to participate and serve with young adult ministry, new worship gatherings, camp programs, anti-racism trainings, homeless ministry, grief support, and more. University Christian Church is a special congregation that draws many of those passions together for the purpose of sharing the good news of Jesus Christ.
Rev. Hill currently is working on a Doctor of Ministry from Phillips Theological Seminary.
Nathan is married to Yunkyong, a native of South Korea, who also is a graduate from Wesley Theological Seminary with a passion for children's ministry and spiritual practices. They have two children, Emily and Joseph, who keep them busy and challenge them to keep growing.
You can read some of Nathan's writing (including sermons) at www.nathanjhill.com.